step 1: meet minimum requirements
The Youngstown Area Electrical Joint Apprenticeship and Training Committee takes affirmative action to provide equal opportunity for apprenticeship candidates. The recruitment, selection, employment and training of apprentices are done without discrimination because of race, color, religion, national origin, age, sex or disabilities.

Applicants for the Youngstown Area JATC apprenticeship program must meet specific criteria to qualify. They must:
Be at least 17 years of age to apply
Provide a signed Transcript with a passing grade of algebra
Possess a valid driver's license
Students 17 and older can apply however you must be 18 years old and graduated or have a GED to be selected into the program
Notice of nondiscriminatory policy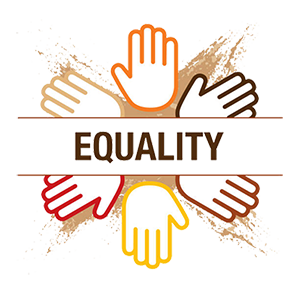 The Youngstown Area Electrical Joint Apprenticeship and Training Trust admits students of any race, color, national and ethnic origin to all of the rights, privileges, programs, and activities generally accorded or made available to students at the school.
It does not discriminate on the basis of race, color, national or ethnic origin in administration of its educational policies, admissions policies, scholarship and loan programs, athletic and other school administered programs.
step 3: Provide required documents and test fee
All minimum requirements must be reached and

 required documents

 must be submitted before the application process is completed.
Required for Application Completion Documents:
EEOC Information Form
Work History
A valid driver's license or State ID
A signed transcript with a passing grade in algebra*
*If you are still in high school you may send your current signed transcript with a passing grade in algebra. After graduation, we will need your updated signed transcript if you are selected for our program.
Ways Documents Can Be Submitted:
Youngstown Area Electrical J.A.T.C.
350 E. Western Reserve Road
Youngstown, Ohio 44514
Applicants only qualify for testing once the application process is completed.
All information must be received within 60 days of the original application date to complete the application process.
***If all documents are not provided within 60 days, your application data will be removed from our system. You will be required to re-apply by resubmitting all required documents listed***
step 4: Pass an aptitude test
Applicants only qualify for testing once application process is completed. Your status can be viewed on your online portal.
Applicants for Electrical Apprenticeship who meet all other minimum requirements will be scheduled  to take the NJATC Apprentice Selection Test Battery.
The test is administered at our location and takes approximately two-and-a-half hours to complete. It consists of two parts: Math and Reading Comprehension. A short break is given in-between.
Test Result are available within 2 business days.
Applicants receiving a score of at least 4 (out of a possible 9) will be advanced to the next step of the application process, a personal interview with the JATC Committee.
If re-applying to re-test




1. Create an account in TradeSchool
2. Complete Application Steps 1-3
3. Email office with full name, reason for email, and last testing date
Any applicants who do not achieve a qualifying score on the aptitude test must wait a minimum of 3 months from the original test date before testing again. To re-test you must apply & pay a $35 testing fee.
You're just few steps away from a bright future in the Electrical Industry
Have questions?
To learn more, contact us today. We'll be happy to answer all of your questions.
YJATC is committed to protecting your information. 
For privacy reasons, the YJATC Office Staff will only speak about an applicant to the applicant!